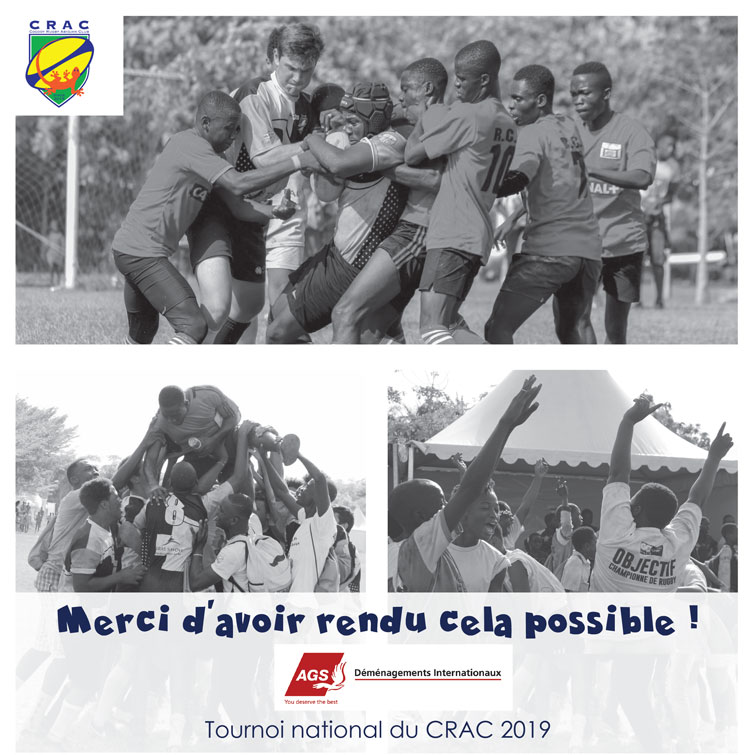 AGS Côte d'Ivoire was one of the main sponsors of the 4th CRAC (Cocody Rugby Abidjan Club) National Tournament, which took place on 7 April 2019 at Ivoire Academy in Songon, near Abidjan.
An initiative of two rugby fans, the CRAC was founded in 2015 and aims to promote rugby in Côte d'Ivoire and more broadly in Africa. At its inception, the club had six registrants. A year later, more than one hundred children were registered and about twenty adults were involved in the organisation and supervision of the club activities.
In 2016, Emmanuel Henao, one of the founders of the club, decided to organise a national tournament to bring together all the rugby schools in the country. The event gained popularity and became successful quickly. It has since expanded and brings together more participants and partners every year.
More than 900 young people aged 6 to 18, including 250 girls took part in this year's tournament. The development of women's rugby is part of CRAC's ambitions. As Emmanuel Henao explains, women's rugby is a great opportunity to promote Ivorian rugby internationally.
Young Ivorians' enthusiasm for this sport is a positive indication of upcoming matches for rugby fans.