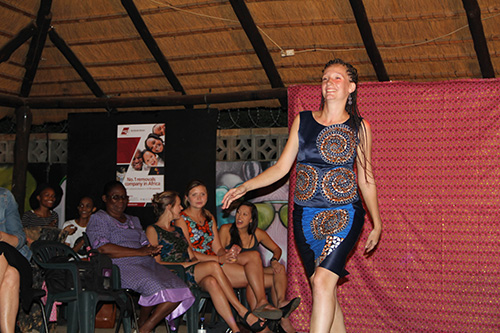 AGS Movers Botswana sponsored the West African Food and Fashion Show that took place in Gaborone, Botswana in March this year. The event, which showcased various styles of West African clothing and foods, was supported by the expatriate community in the West African region.
The show was organised by the Alliance Française, a world-wide non-profit organisation, devoted to promoting the French language and Francophone culture. It aimed to bring together French and African cultures, and attendees were treated to a spectacular fashion show and a variety of culinary delicacies.
Young designers displayed their collections at the fashion show. The show granted young designers and chefs a platform to unveil their collections and show off their cooking skills. It featured everything from glamorous garments, ready-to-wear pieces and the latest developments in the world of West African fashion.
The West African Food and Fashion Show affords young designers the opportunity to dazzle audiences with their fresh ideas. Through this initiative, AGS Botswana supported young, local designers and chefs from the West African region.