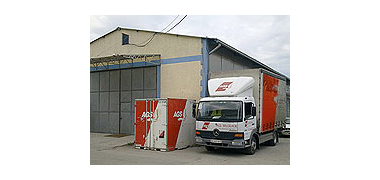 AGS Movers Belgrade recently moved to larger premises to make room for its growing business in Serbia.
The branch, which was established in 2001, has managed to ensure a boom in business even though Serbia, like many other European countries, suffered under the recent world economic crisis.
The new warehouse has a capacity of 1000 m3, with the possibility to further expand in the future.
AGS Belgrade's branch manager, Fabris Grujic, is thrilled with the new premises and location. Fabris commented,
"Our operational capacity has doubled, and we are also situated in a more convenient location. Now we can be more efficient and provide even better quality services."
The area is more conducive to business as it is closer to the city.
Belgrade is one of the most westernised regions in Eastern Europe, socially and culturally.  UNESCO's World Heritage list marks eight cultural sites in Serbia and its National Museum has over 400,000 exhibits.
AGS Belgrade's new contact details are:
Physical address: Visnjicka 91, 11060 Belgrade
Tel: +381 11 2085 917
Fax: +381 11 2085 918
Email addresses and mobile numbers remain the same.