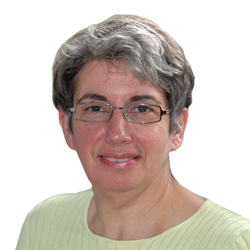 This year marked 27 years of good and faithful service of Annick Querin's career at SOFDI and the beginning of her retirement.
Annick entered the group in March 1985 as a sales secretary. Annick worked under the founder André Taieb, then his son Alain, and successively occupied the positions of Transit Department Manager and  Import and Export Manager at AGS Movers Paris. She was also in charge of operations and logistics and Quality and customers satisfaction and managed the sales staff as well as relationships with clients.
Annick then became Operational Manager for France and Deputy to the AGS Paris CEO between March 2009 and 1 January 2010.
Due to her input over the last 18 months of her career, she oversaw the implementation of an in-house customs department at SOFDI, and its subsequent Authorised Economic Operator certification, allowing the execution of the custom clearance process from Gennevilliers from now on, regardless of ports of departure or arrival.
Throughout her career, Annick was an actress of change, a symbol of unconditional loyalty and like others, will remain a figure rooted in the Group's history.
We would like to finish by thanking her for the excellence of her work and the devotion she displayed to the company and to her colleagues.