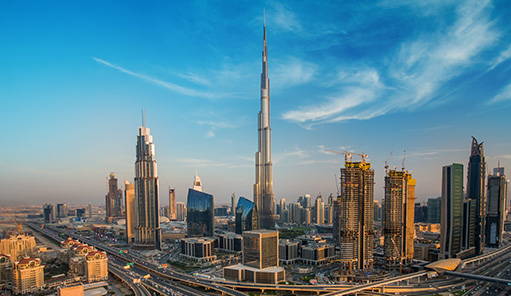 Dubai Population
Dubai is the second largest city in the United Arab Emirates, with a population of 3.55 million (in 2023), of which 85% are expats. Most expatriates hail from India, Pakistan and Bangladesh, however, the emirate is also home to around 240 000 British expats (in 2022).
Additionally, English is widely spoken in Dubai, so you don't have to be fluent in Arabic to move around the city and mingle with people from all over the world.
Religion in Dubai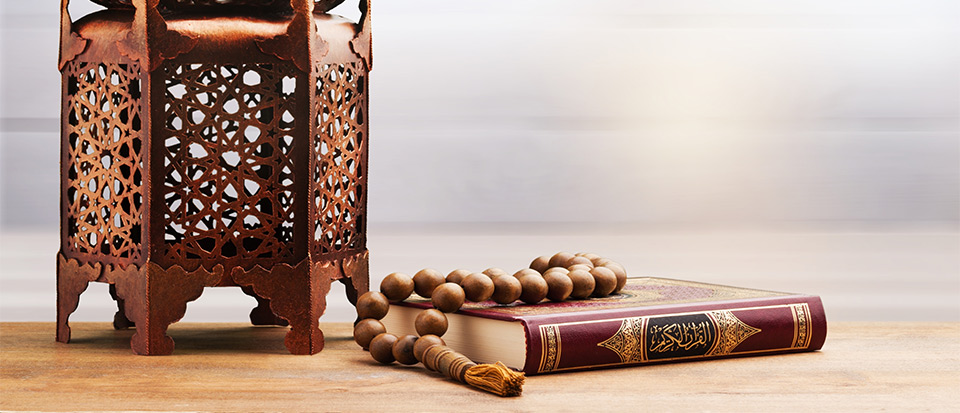 Islam is the official religion in Dubai, as designated by the constitution, and this plays a major role in the culture of the city. Non-Muslims enjoy religious freedom and are not expected to comply with Islamic tradition, although they are expected to respect it. Evangelising is prohibited in Dubai, as it is throughout the United Arab Emirates.
Friday is a holy day in the Islamic religion, meaning that working is forbidden. So instead of having your weekend on a Saturday and Sunday, it'll be from a Friday to Saturday. It may take some time to adjust, but you'll soon get in the swing of things.
During Ramadan – the holy month of fasting, prayer and introspection – the workday is shorted to six hours and both Muslims and non-Muslims are prohibited from eating, drinking or smoking in public during daylight hours.
This is done out of respect for the Islamic practice, and anyone who does not comply could face prosecution. These rules do not apply to children and pregnant women, however.
Dubai's Job Market & Digital Nomad Visa
The Dubai job market is extremely competitive. There are thousands of professionals pursuing their careers in the city, resulting in an excess of candidates, especially in the information technology, human resources, finance, and administration industries. This often means that candidates will accept lower salaries to secure employment.
As a British citizen, you don't need a job to move to Dubai, as the city's long-term multiple entry visit visa permits you to stay for a maximum of 90 days. If you do have a job, your employer will typically organise all the paperwork for your work permit and residency visa.
You can also apply for a digital nomad visa through the Remote Working Visa Scheme, which was introduced in Dubai in March 2021. This visa enables individuals of all nationalities to reside and work in Dubai, while having the same rights and privileges as residents. The visa is relatively simple to obtain, is valid for up to one year and has an annual renewal plan. However, to be eligible to apply, you must meet the following criteria:
You have a valid passport with a minimum of six months validity.
You have health insurance that is recognised in the UAE.
For employees: proof of employment from a current employer by means of an employment contract that is valid for at least one month, a minimum of £3500 per month salary, last month's payslip and bank statements for the three preceding months.
For business owners:

Proof that you have owned the company for one year or more, with an average monthly income of £3500 per month or its equivalent in foreign currencies and bank statements for the
three preceding months.
Proof of work/employment outside the UAE and that the work is conducted remotely.
When applying for permits for family members, applicants must submit valid health insurance and a passport for each member.
The Cost of Living in Dubai vs UK
Although Dubai is an expensive city, the cost of living there is still 25% cheaper than in London, UK (in 2023). Accommodation, education, and transport are the biggest expenses you are likely to encounter.
It's helpful that the United Arab Emirates do not levy income tax on individuals and sales tax is minimal, but living costs can add up and the advantageous tax environment means that many expats find themselves spending money on luxuries they wouldn't have ordinarily splurged on at home.
Accommodation in Dubai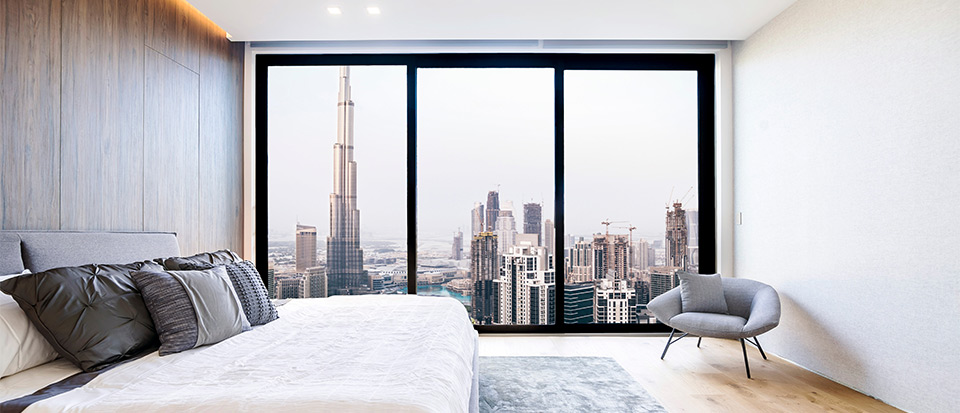 No matter your lifestyle or budget, you will be spoilt for choice when looking for a place to stay in Dubai. Apartments, condominiums and villas can be rented furnished or unfurnished, and there are many different payment options, including monthly, quarterly, semi-annually and more.
If you want to settle in the city permanently – or make an astute investment – buying property may be an attractive option. New arrivals tend to rent a serviced apartment short term while deciding on long-term accommodation.
You can expect to pay around £1230 per month for a one-bedroom apartment in the city centre, while a three-bedroom apartment goes for around £2300 per month (2023). Naturally, rents are cheaper on the outskirts, where one-bedroom and three-bedroom apartments are available for £790 and £1600 per month, respectively.
Start your search with these popular property websites: Bayut, Dubizzle or Property Finder.
English-Speaking Schools in Dubai
Dubai is home to a number of excellent schools, many of which follow the British and/or US curriculum, giving expatriates from the UK many alternatives. The Indian, Pakistani, German, French, and Australian schools follow the curriculum of their home countries.
You can find the most popular British schools in Dubai here.
Advantages to living in Dubai
Tax-Free Income
With no income tax and only 5% VAT on goods and services, Dubai provides a once-in-a-lifetime opportunity to enjoy life, take a relaxing vacation every now and then, and boost your savings all at the same time. For many, this alone makes the city an excellent place to live and invest.
Low Crime Rate
The government of the United Arab Emirates actively invests in technology to keep Dubai residents safe. Together with strict laws and a respected justice system, this makes the city a safe environment where the elderly, women and children can walk about at night without concern.
Outstanding Healthcare
The exceptional healthcare available in Dubai provides even more reason for families to settle in this city. Residents can feel secure knowing that many healthcare facilities boast advanced resources and qualified medical staff from all over the world.
What To Do in Dubai
Your options are endless when looking for attractions to see and activities to do in Dubai. Below is a list of things that should without a doubt be on your bucket list:
Cruise along The Dubai Fountain
Have sundowners in the Burj Khalifa
Tackle the slopes and make penguin friends at Ski Dubai
Swim with sharks at the Dubai Aquarium and Underwater Zoo
Watch camels race with robot jockeys at Al Marmoom
Have a taste of adventure on a Dubai Red Dune Desert Safari
Rules to Follow
To ensure that your time in Dubai is safe and pleasant, it's important to be thoroughly familiar with local regulations and customs. Below are some of the laws you are likely to encounter in daily life:
Cybercrime laws forbid taking photographs of people without their consent. You may also not photograph car accidents, aeroplanes, embassies, government buildings and military installations.
Eating and drinking on any form of public transport and in public transport stations is prohibited.
According to public decency laws, it is a crime to display public affection. Even kissing in a public place may lead to imprisonment.
You must have an alcohol license to consume, store or transport alcohol. Being drunk and disorderly or drinking in public is a punishable offence.
Cursing in public is punishable by up to a year in prison and a hefty fine. Flashing your middle finger will result in deportation.
Dress codes vary from one location to another, but the general rule is to wear loose-fitting clothing that covers your shoulders, knees and arms.
What's the verdict?
Dubai is a futuristic city that offers its residents the chance at an unprecedented lifestyle. But there is no doubt that, as a destination, it is a personal choice. You may love it or hate it, but one thing is certain, you will save a of money on taxes and perhaps even build more wealth than you ever would have back home!
For assistance with your move to Dubai, contact AGS Movers. Our team is ready to help!