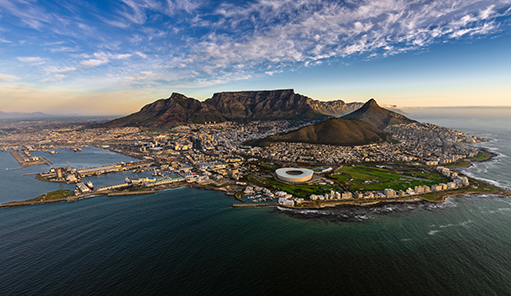 However, Table Mountain is just one of many natural attractions Cape Town has to offer. As an expat, you'll have your pick of exquisite landscapes, sun-kissed beaches, historic winelands, and countless other incredible experiences, all on your doorstep.
Before you pack your bags, however, it's good to do some preparation. Here are five things you should know before relocating to Cape Town.
Employment opportunities
When moving to any new country or city, it's important to research the local job market. This is especially true for Cape Town because of South Africa's high unemployment rate (32.9% in 2022), which means you may struggle to find work as a foreign national, unless you are qualified in a specialised profession.
Jobs in healthcare, IT, engineering, and risk management are particularly plentiful because there aren't enough local candidates, so if you're skilled in these industries, Cape Town is a great place to start (or continue!) your career.
In general, you will be more likely to be find a job if you have locally recognised qualifications, rare skills, and several years of work experience.  The Mother City currently has the second highest number of advertised jobs in South Africa. The four most popular websites for job hunters are Careers24, Pnet, CareerJet and Indeed.
Permanent residency permits
If you want to make your move to Cape Town permanent, there are a few options. You can apply for a permanent residence permit once you have lived in South Africa continuously for more than five years and you have a permanent work contract or are married to a South African citizen.
If you hold a Critical Skills Visa (CSV) you can get permanent residence in less than five years. This is because international expertise plays an important role in South Africa's economic growth. You might quality for a CSV if you have skills that are in short supply in South Africa.
The Cost of Living in Cape Town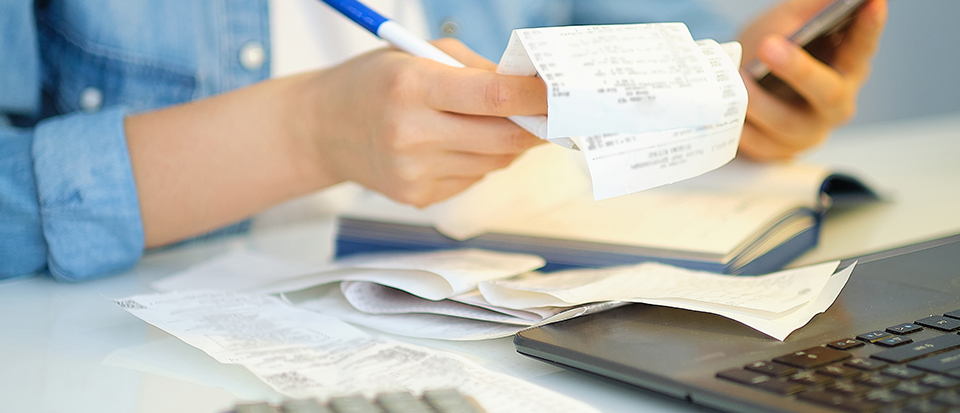 Cape Town is an affordable city to call home, especially when compared to cities in Europe and North America. On average, the cost of living is 68% cheaper than in New York, 53% cheaper than in Paris and 51% cheaper than in Tokyo.
Singles should expect to spend around €800 per month on living expenses, while a family of four will need €1800 (in 2023). Ultimately, your overall cost depends on the type of lifestyle you live.
Best Cape Town suburbs to live in
If you're set on seaside living, head for the suburbs at the foot of Table Mountain's western flank. Collectively known as the Atlantic Seaboard, Camps Bay, Clifton, Sea Point, Hout Bay and Green Point are some of the most sought-after neighbourhoods in the city, making them popular among expats. They are famous for their beautiful white sand beaches and stunning views over the Atlantic Ocean.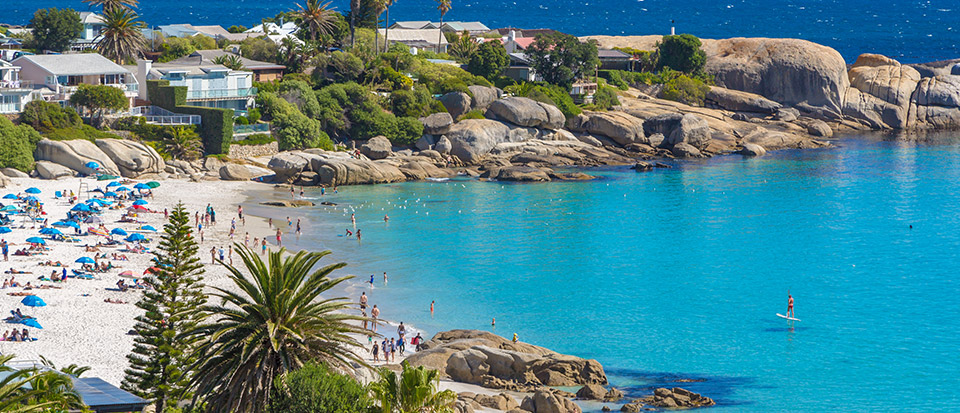 The City Bowl, in the city centre, has an eclectic mix of coffee shops and cafés as well as a vibrant nightlife. Its name comes from the natural amphitheatre shape created by the arms of Table Mountain, called Devils Peak and Signal Hill. Residential areas in the bowl include Oranjezicht, Vredehoek, Gardens and Woodstock.
Further inland lie the Southern Suburbs, consisting of Claremont, Rondebosch, Newlands, Wynberg, Bishopscourt and Constantia. Some of the best private schools in South Africa are nestled in these lush neighbourhoods, making them popular among families.
Other areas to consider include the beach towns of Muizenberg and Bloubergstrand. Inland, Stellenbosch is a popular choice, with its Cape Dutch architecture, proximity to the Cape winelands and bustling student culture.
Websites that can help you find accommodation in Cape Town include Property24, Private Property and Airbnb. It's important to remember though, that no matter where you live, a car (or an Uber budget) is a must, as public transport in and around Cape Town is limited and can be unsafe.
International Schools in Cape Town
The Mother City has plenty on international schools to choose from. Most give classes in English, but instruction in French and German is also available. Three options you should consider for your children are:
The International School of Cape Town
The International School of Cape Town is a private, co-educational school with an extended UK-based curriculum which results in an internationally recognised qualification from the University of Cambridge. There are two campuses in Cape Town, in Wynberg and Claremont, accommodating 465 children (in 2023) aged between 3 and 18 years of age. There are more than 10 000 Cambridge schools in more than 160 countries worldwide, so students can transfer effortlessly between schools and continue their education with ease.
The Cape Town French School
The Cape Town French School is in the heart of Cape Town, with campuses in Sea Point and Gardens. It is a co-educational school which accommodates children between the ages of 3 and 18. The school provides French and Cambridge English education from pre-primary to Grade 12. Currently, approximately 400 (in 2023) learners attend the school.
The German International School Cape Town
The German International School Cape Town is a bilingual, co-educational German school with the German and South African (IEB) curriculum. The Tamboerskloof campus is in the City Bowl. The school welcomes 930 (in 2023) Grade 6-12 learners from over 40 different countries.
Click here for more international schooling options.

Some tips for staying safe in Cape Town
The level of crime in South Africa is higher than in other countries and is often a major concern for tourists and expats moving to Cape Town. However, most crimes are limited to low-income areas and you can stay safe.
Safety tips to remember:
Keep valuables such as jewellery, laptops, and cameras out of sight, also when driving.
Avoid using your cellphone while walking, and keep it safely tucked away, close to your body.
Don't walk in dark or isolated areas. Stay vigilant and be aware of your surroundings. Go out in a group if possible, especially at night.
Keep a limited amount of cash on your person and avoid counting it in the open.
What's the verdict?
Cape Town boasts a kaleidoscope of cultures, world-class cuisine, almost all-year-round warm weather and an abundance of recreational activities. And even though South Africa has 11 official languages, most Capetonians speak English well. Overall, this makes Cape Town a wonderful city to live in for a relatively affordable price.
All the best for your Cape Town adventures! Get in touch with AGS Movers for your big move to Cape Town.