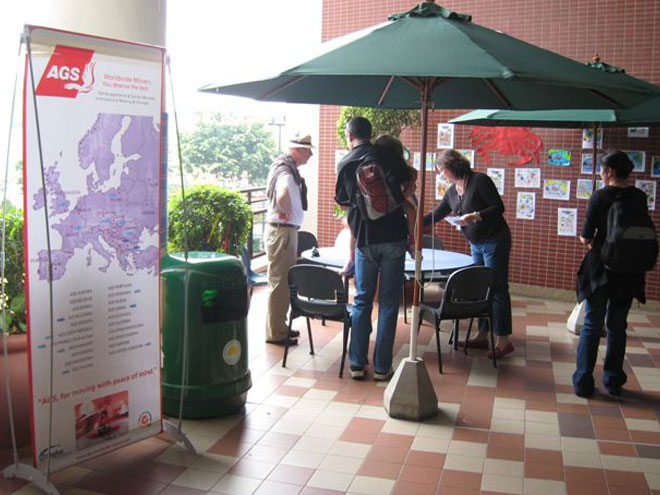 Bucharest
AGS Movers Bucharest participated in the 36th International Technical Fair of Bucharest, held from 6 – 9 October, 2010.
The fair highlighted the lawww technological advances in mechanical engineering products and services, electrical engineering, tools and devices, metallurgy, the car manufacturing industry, transportation and secure storage, as well as the energy, chemical and petrochemical industries.
AGS Bucharest did the Group proud by promoting AGS as a world-class, global company through demonstrating the Group's packing materials and methods, well-organised warehouses and in-depth industry knowledge.
Related:
Team Introduction: AGS Bucharest and AGS Coordination
Secure storage for your personal effects – AGS Bucharest
Libya
In Africa, AGS Movers Libya represented the AGS Group at the 5th Technology of Oil and Gas Forum (TOG) from 12 – 14 October, 2010, in Tripoli.
The exhibition promotes the Libyan oil and gas industry to attract foreign investment and provide Libyan companies with an opportunity to market their activities.
AGS Movers Libya exhibited the Group's core services and met top oil and gas executives and key stakeholders in the region, including the esteemed French Ambassador for Libya.