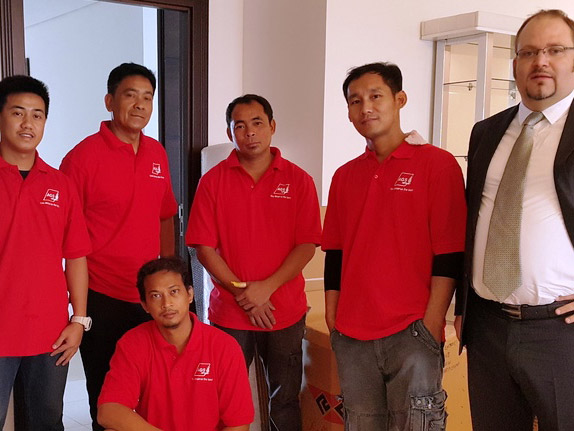 Three months after opening, AGS' branch in Doha has established itself as an important part of AGS' network in the Middle East, with staff priding themselves on their responsive service in Qatar's capital city. We spoke to Branch Manager Frederic Blanchon about his branch's early success.
Although still new, AGS Movers Qatar benefits both from AGS' international network and the rich experience of its Branch Manager, Frederic Blanchon – who served AGS for seven years in Sudan prior to his transfer to Doha.
Frederic reveals that he hasn't wasted any time in growing the fledgling branch!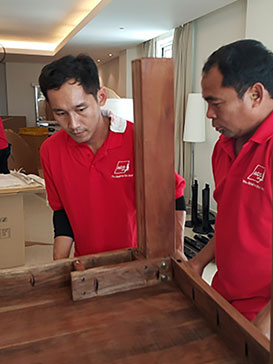 "My goal from the start has been to get into business as quickly as possible," he explains. "On our very first day of operation we received our offices at 11:00, and on the same day at 17:00 I was performing my first survey at a client's premises. I'm happy to say we won the job!"
AGS' global promise to clients is 'You deserve the best', and the team at AGS Qatar have certainly also taken that to heart.
At the end of the branch's first week of activity, Frederic received an urgent request to perform a client survey on a Friday – the client was returning from Dubai over the weekend specifically to get his removal arranged.
AGS confirmed the removal and the customer's household belongings were packed by the very next day, Saturday!
"Like any business it's unfortunately not always possible to deliver same-day or next-day service, but we do our best to meet and exceed our clients' expectations," Frederic says.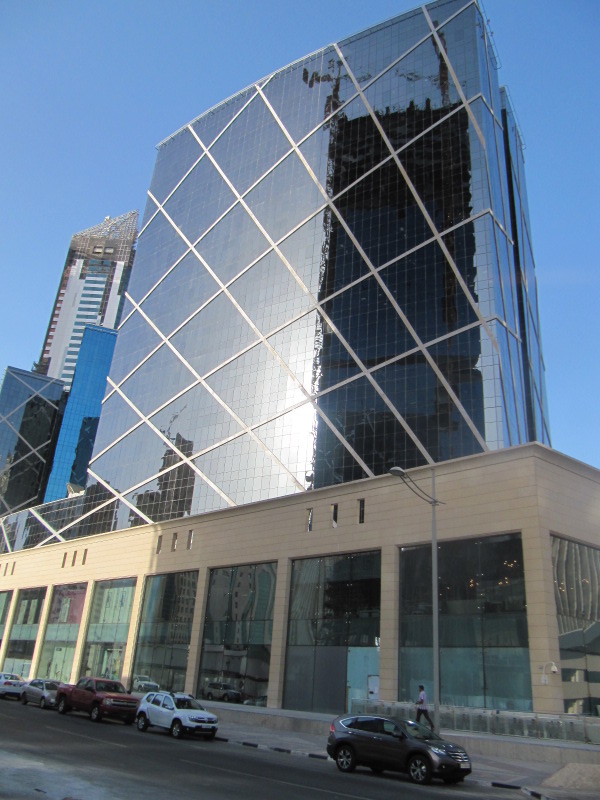 An office with a view
In a city with as many high-rise buildings as Doha, it is perhaps no surprise that AGS Qatar also enjoys a relatively rare base in the removals industry: its office is located on the eighth floor of a gleaming business tower: The Gate (Tower 2) in Doha's Maysaloun Street.
This locates it ideally within the city's new business district of West Bay, which shares boundaries with the Laguna district and the diplomatic district – where the embassies and most diplomats can be found – and AGS has easy access to the airport, port and popular residential suburbs of Al Khor and Wakra.
Onwards and upwards
Frederic confirms that AGS Qatar is now fully operational and actively seeking new staff to meet the growing demand for the branch's relocation services. Qatar is home to over 4 500 French nationals, and AGS is perfectly positioned to serve this market.
"Having a first-class moving company with a French- and Spanish-speaking manager adds value for customers with these mother tongues," Frederic says. "It makes things so much easier in terms of culture, communication and understanding exactly what clients' concerns and desired responses are."
It is clear that he is applying his business philosophy to his personal life as well, because Frederic reveals that he has already joined a French rugby team in Doha – the Blue Falcons – and participated in French community meetings.
AGS wishes Frederic and his team all the best, as they benefit the region with their passion and expertise!