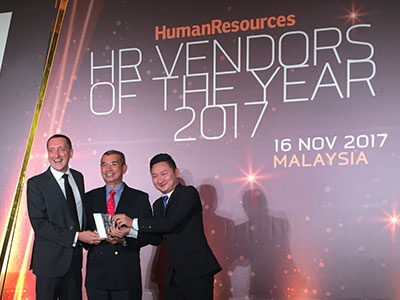 AGS Movers Malaysia participated in the HR Vendors of the Year 2017 Awards for the first time, and on 16 November the team won the silver trophy for an overall second place in the competition in Kuala Lumpur, Malaysia.
The "HR Vendors of the Year" Award acknowledges the most trusted HR solutions provider. The judges are made up of 22 Human Resources Managers from large corporates (BNP, Leo Burnett, GE, Lazada and Roche amongst others).
Winners are selected by taking a range of criteria into account including commercial performance, product or service development, people and perspective. Candidates compete in one of thirty-two categories covering the various aspects of human resources, including recruitment, talent management, employee benefits, workforce mobility, staff training and development, outsourcing and technology.
AGS Malaysia, presented in the "Best Relocation Company" category ("Workforce mobility" section), had to provide – as each competitor – a complete file of developing elements required for judges to make a decision. As a result, the increase in turnover over the past three years (between 17 and 18%) and a very low staff turnover (0.1% in five years), boosted the branch's overall count. AGS Malaysia, which has 30 employees, is also distinguished by a multilingual staff (five languages are spoken in the agency), various training programmes for employees, taking into account their career plans, loyalty of key accounts, a development strategy focused on diplomatic relocations and VIP clients and lastly, a strong involvement in social life through various sponsorships.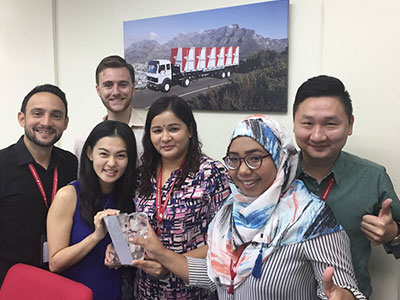 AGS Malaysia was joined on the podium by two regulars to the competition, Crown Worldwide Mobility (1st) and Santa Fe Relocation (3rd). The AGS Malaysia team is proud of its second place accomplishment for its first time participation. The motivation and enthusiasm of the team, led by Cyril Quenneville, Manager of the branch, suggests that they will do even better in 2018. We wish them all the best for the future.