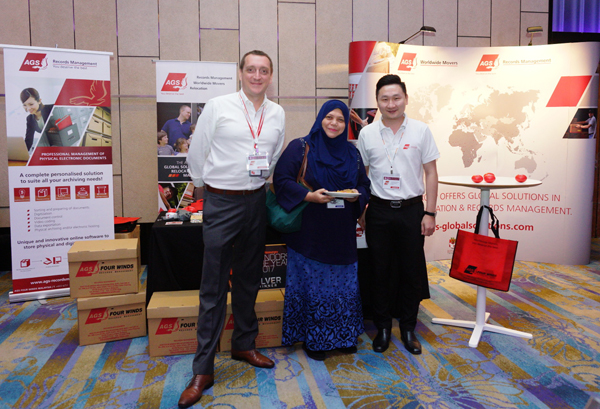 AGS Movers Malaysia was one of the exhibitors at this year's Workforce Mobility Interactive Conference. The event, widely recognised as Asia's most highly anticipated workforce mobility conference, took place in Kuala Lumpur on 06 February 2018.
The year's event featured a stellar line-up of talent mobility speakers, including an exciting series of keynote presentations, panel discussions and interactive round tables based on the law trends and challenges of staff mobility.
AGS Malaysia Country Manager, Cyril Quenneville and Sales Director, Gabriel Gan represented team AGS at the event. They met with various Human Resources directors and introduced them to the AGS Group's services– from moving to relocation and archiving.
The one-day forum was the perfect platform for networking and learning from industry leaders. The event allowed for more than a hundred business and HR leaders from across Asia Pacific to engage in discussions on how to retain some of the best global talent.