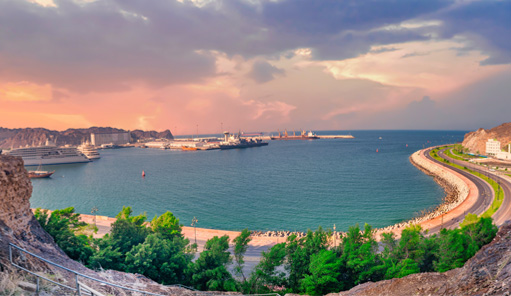 Visas and Residency for UK Expats in Oman
To move to Oman from the UK you will need a visa. There are many different visas available, depending on the duration of your stay in Oman and the purpose of your visit. Short-term visas, suitable for business trips or tourism, are unsponsored, but if you're planning on staying for an extended period – to work, live or invest – you will need to prove you are being sponsored by a private Omani organisation or individual as part of your application.
It's important that you familiarise yourself with all your options before deciding which visa is right for you.
Finding Work as An Expat in Oman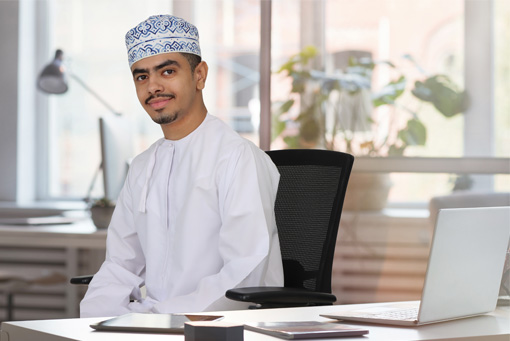 With a rapidly developing economy and booming tourism, oil and gas, and industrial manufacturing industries, it's easy to see why Oman is an attractive option for many expats. However, finding a job once you're already there can be challenging, particularly without contacts or prior Omani work experience.
The best way to get a job in Oman is to secure one before you land. And there are plenty of jobs choose from, especially in the medical, IT and engineering sectors.
To work in Oman, you will need a work visa. To be eligible to apply for one, you must be between 21 and 60-years-old and a foreign citizen with a confirmed employment offer from an Omani company who will act as your sponsor. Keep in mind that work permits are only valid for two years and renewing them requires additional paperwork and therefore some considerable forward planning.
The average salary in Oman is 1,770 OMR (£3779,27) per month; however, salaries vary drastically between different sectors (2023). To get an idea, the conversion rate of GBP to the Oman Rial is £1 equivalent to 0,47 ﷼.
The standard work week consists of 8 hours per day, or 48 hours per week, Sunday through Thursday. Employees are entitled to a minimum of 12 days of paid annual leave each year, regardless of their salary or position. However, the number of paid annual leave days may be higher depending on certain factors, like how long you have been with your employer.
Cost of Living in Oman
The cost of living in Oman is relatively low compared to the UK; however, it can vary greatly depending on your lifestyle and spending habits. Basic expenses such as groceries, housing, and transportation are significantly cheaper in Oman, while luxury goods and services can be more expensive. The table below table shows a range of basic living costs and the UK comparison.
| Expense | Oman Average (﷼) | Oman Average (£) | UK Average (£) |
| --- | --- | --- | --- |
| Monthly rent for a one-bedroom apartment | 212 ﷼ | £453 | £900 |
| Monthly rent for a three-bedroom home | 398 ﷼ | £850 | £1,600 |
| Nursery fees per month | 73 ﷼ | £155 | £931 |
| International school fees per year | 2,518 ﷼ | £5,384 | £13,616 |
| Monthly gym membership | 19 ﷼ | £40 | £31 |
| Monthly public transport pass | 20 ﷼ | £42 | £65 |
| Bottle of milk | 0.71 ﷼ | £1.52 | £1 |
| Loaf of bread | 0.40 ﷼ | £0.91 | £1.02 |
| Cup of coffee | 1.79 ﷼ | £4 | £3 |
| Meal for two | 11 ﷼ | £24 | £55 |
Data sourced from Numbeo (2023)
Culture in Oman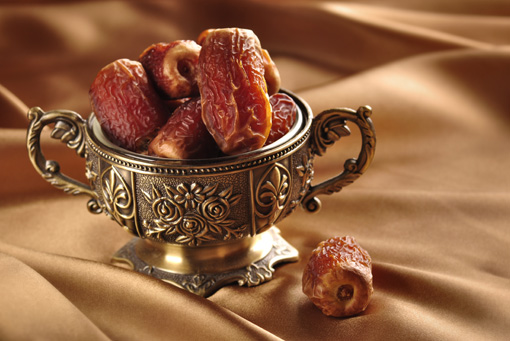 Oman is country rich in heritage and Omani culture is as vibrant and contemporary as it is steeped in history. The country is strongly influenced by Islam, so it is important to respect local customs and traditions. This includes dressing conservatively, avoiding public displays of affection, and being mindful of local customs when visiting places of worship. Friday is the weekly day of prayer and is considered a day of rest.
The official language of Oman is Arabic. Though many people speak English as well, it's useful to learn basic Arabic phrases, as this will show respect for the local culture and make communication easier. Oman has a number of flavourful dishes to try such as Mishkak, also known as a kabab.
Fun Fact: Dates are an integral part of Omani culture. They are a sign of hospitality and are served both as a welcome and after every meal. Oman has more than 250 indigenous varieties of dates, and is ranked among the top 10 date producers in the world (in 2021).
Education In Oman for Expat Families
There are several international schools in Oman, with the majority being in Muscat. Some of the most well-known international schools following the UK National Curriculum include:
The British School Muscat
The British School Muscat is the leading British school in Oman. It is the only non-profit British school in Muscat providing excellent quality education to children aged 3-18 and has been in existence for more than 50 years (in 2023). They offer an extensive variety of extracurricular activities allowing learners to pursue and explore their individual interests and talents.
The Al Shomoukh International School
The Al Shomoukh International School is a reputable co-educational school with English as the language of instruction. However, there are additional language classes offered by the school in Arabic, and French. Children between the ages of 3 and 18 can attend. The school offers dedicated programmes for both students with special learning needs as well as gifted, able, and talented students.
The Cheltenham Muscat
The Cheltenham Muscat is a premium British school for girls and boys aged 3 to 18. It was founded by Cheltenham College, one of the UK's finest schools. The school offers a blended in-school teaching approach with an innovative virtual-learning platform. A distinctive feature of the school is that specialist teaching is available for all subjects and for students of all ages starting from Grade 4.
Healthcare in Oman
Oman has a high-quality healthcare system that provides a range of services to both citizens and foreign visitors. It is one of only a few countries in the Middle East where primary public health care is free for everyone, though expatriates typically seek medical care in private clinics and hospitals.
Private facilities can be expensive but often provide high-quality care and have shorter waiting times than public institutions. It is important to have comprehensive health insurance for non-essential treatments and medications.
There are several companies offering health insurance policies tailored towards expats. When looking for a suitable insurance plan, make sure it covers a range of healthcare needs, including optical and dental, mental health, and emergency care.
In Conclusion
Moving from the UK to Oman can be an exciting adventure! However, it pays to do your homework first. By making sure that your visa and job are taken care of before you arrive, you make it easier for yourself to find your feet abroad.
Speak to AGS Movers UK if you need help moving to Oman. Our skilled and versatile team can provide you with a customised moving experience that will guide you through each step of your relocation.