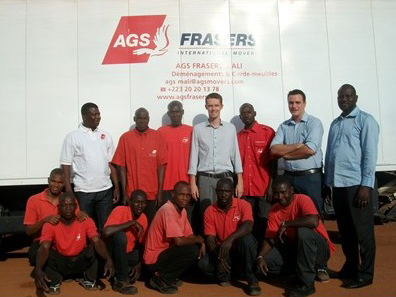 Continuing the good relationship our Group has maintained for years with the United Nations, AGS Frasers Mali recently completed a transport operation to the UN's base in Kidal, in North-Eastern Mali. In this feature we present more details of this large-scale, 1 500km operation.
AGS Frasers Mali marked the end of 2015 with an exceptional transport operation. After receiving shipments of the UN's technological and computer equipment from France, AGS Frasers Mali's team organized in mid-December one of the most important inland removals of its year – in terms of covered distance.
Leaving AGS' premises in Bamako, where the first equipment consignment had been stored for a few months, a convoy of six trucks drove towards the United Nation's site in Kidal: 1500 km away, in the North-Eastern region of Mali.
The journey – particularly challenging due to its length – required the support of two separate convoys. The six trucks on the road were first escorted by a local police group, accompanying them across the 400km separating Douentza from Gao, and later by a UN escort.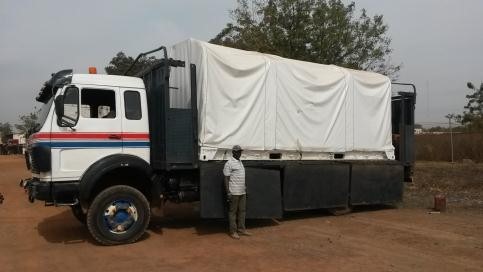 Despite the scale of this ten-day operation and its unique challenges – such as the convoy being restricted to a speed of only 30km/hour while crossing the harsh desert environment between Gao and Kidal – AGS ensured that the equipment was successfully delivered on deadline.
We wish to congratulate the whole AGS Frasers Mali team who lead this difficult project and ensured the security of the United Nations' equipment throughout the journey!
Wherever you are moving from or to in Africa, you can rely on AGS' strong network of branches and expertise, which this year will cover all 54 countries of the continent: a project which is very close to the heart of the Group and that will culminate in September 2016 with three celebrations planned in Johannesburg, Paris, and London.