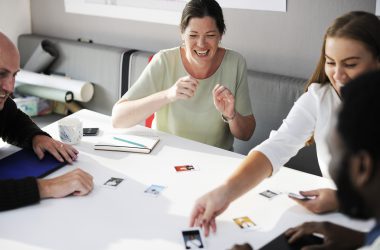 In support of its internal policy to promote and maintain equity in the workplace, AGS Paris participated in the annual Paris Diversité Handicap Premier Emploi, held on 31 March, 2011.
AGS Paris, represented by Pauline Paindavoine, was one of the 175 recruiters attending this forum, all from a wide variety of sectors. The team interviewed a number of candidates who showed interest in the international movers industry.
The event is specifically aimed at first time job seekers and people with disabilities (under the age of 30) from varying work and educational backgrounds, and aims to promote diversity, equal opportunities and the fight against discrimination.
The AGS group is sensitive to these issues and is committed to a policy of promoting and maintaining equity through the management of its human resources. This objective is accomplished as a result of the actions  implemented to promote equity and equal opportunities for employees.
Through the implementation of these actions, AGS expresses its ongoing commitment to the UN Global Compact principles in all areas, including fair labour standards.
AGS branches and offices undertake to pursue the development of this employment equity policy and seek to develop it throughout the AGS network.