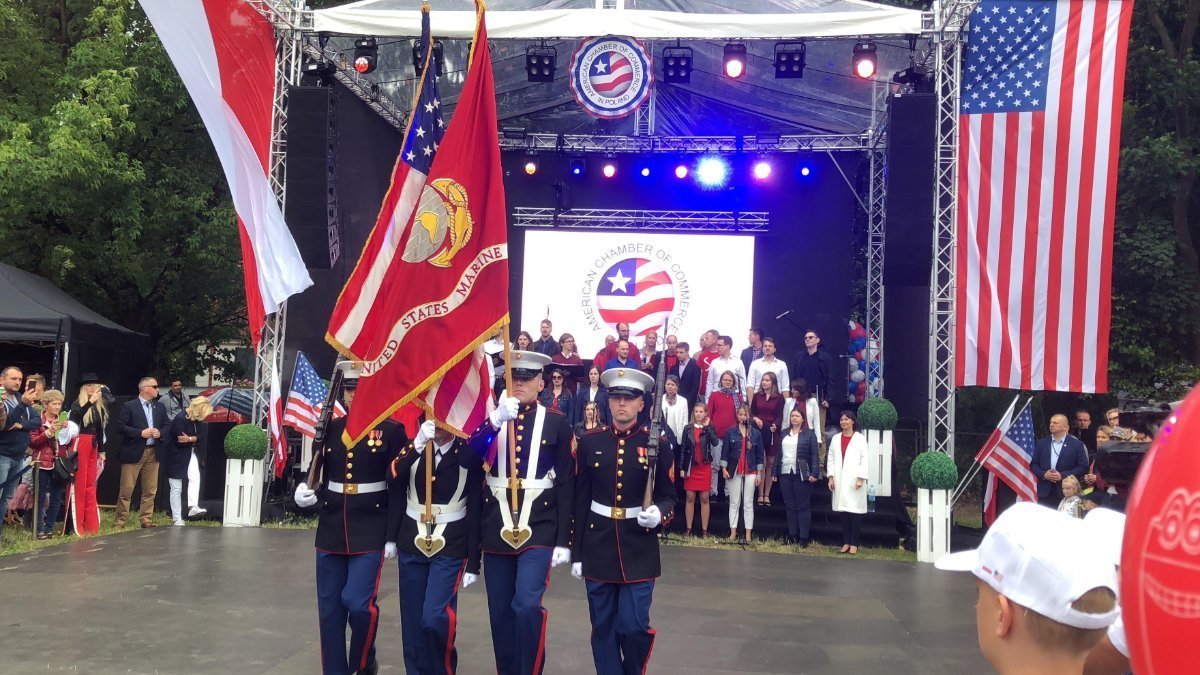 AGS Movers Poland attended this year's Independence Day Picnic, organised by the American Chamber of Commerce in Poland on 30 June 2018.
The event, which celebrated the 242nd anniversary of the Declaration of Independence of the United States of America, was also attended by more than 2000 AmCham members along with their friends and families.
The event was celebrated in traditional American style with lots of fun, live music and a barbecue buffet. The usual presentation of colours in red, blue and white were on display with many fun activities for the children.