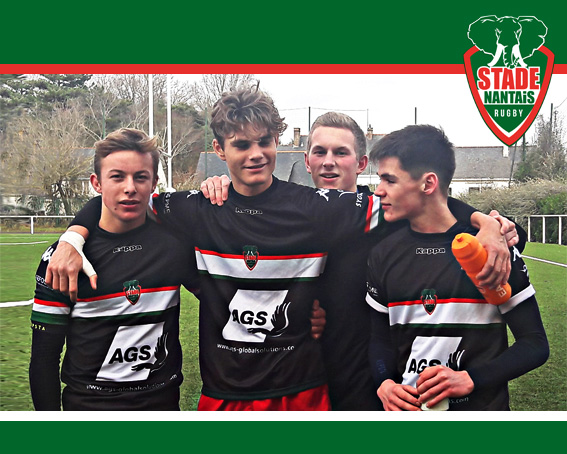 AGS Movers Nantes will sponsor the young rugby players of the Stade Nantais in 2019. The Stade Nantais is one of the biggest rugby clubs in Western France and a talent promoter through its training centre, the FFR (French Rugby Federation).
Young athletes receive close attention at the training centre which has proven to bear fruits as the under 16 cadet team currently plays in the national division.
The cadet team is currently enjoying a very successful season last year, winning all of their games. The team is now sponsored by AGS Nantes and boasts a new AGS-branded shirt.
We wish the young Nantes team a remarkable season in 2019!