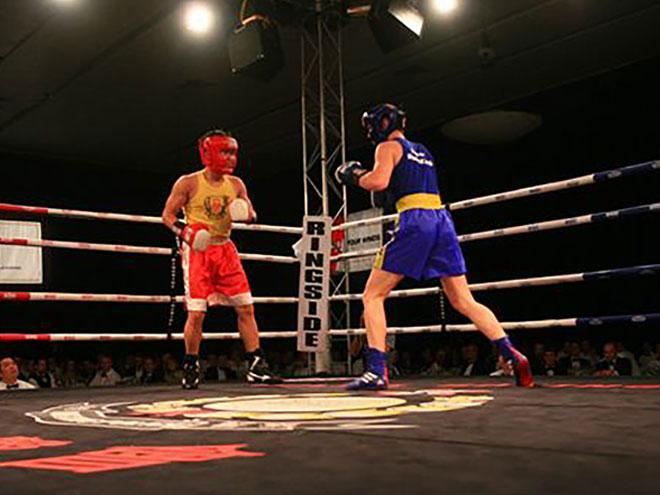 AGS Movers Hong Kong proved that it packs a mighty punch when it sponsored a Fight Night charity event to combat youth delinquency.
The branch helped raise $ 50,000 USD during the event, and transported the fighting ring to and from the venue at the Hong Kong Football club.
The event raised funds for Operation Breakthrough, a programme that encourages wayward youth to improve their lives by participating in sports. It was hosted by The British Chamber of Commerce Hong Kong (Britcham) and Tanner de Witt, a local law firm.
Operation Breakthrough is aimed at disadvantaged youth who have been identified as being at-risk. They are introduced to a safe, stimulating and disciplined environment where they can build self-esteem and confidence.
Transporting the boxing ring demanded tremendous manpower because of its sheer size, and AGS Movers Hong Kong staff worked promptly to make the event a success. Once again AGS Movers Hong Kong proves that it has fighting spirit when supporting its community.