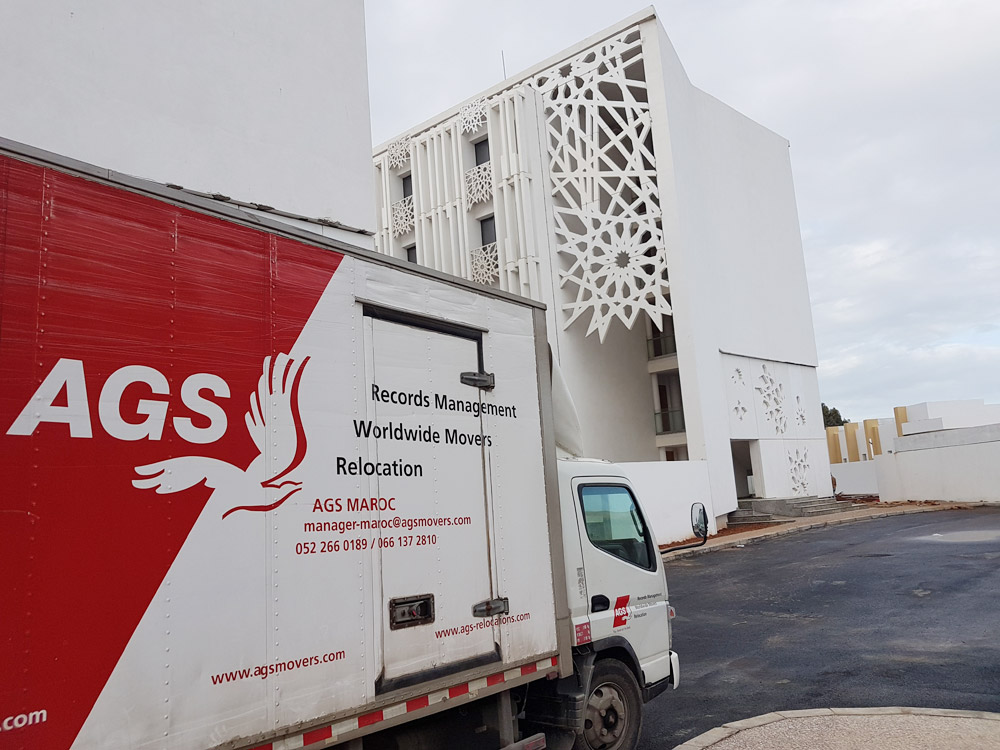 Between early February and the end of April 2018, over 40 members of the AGS Movers Morocco team, coordinated by Clément Beauvais, the branch's deputy director, handled the transportation, unpacking, assembly and setting up of the new Lalla Khadija multidisciplinary training center in Rabat.
Mandated by an Abu Dhabi interior design company, the AGS Morocco team conducted this work on all 5 of the university's sites, from the main building with the classrooms and teachers' offices to the various on campus accommodation sites.
Congratulations to our Moroccan branch for this beautiful work handled professionally and with great spirit!