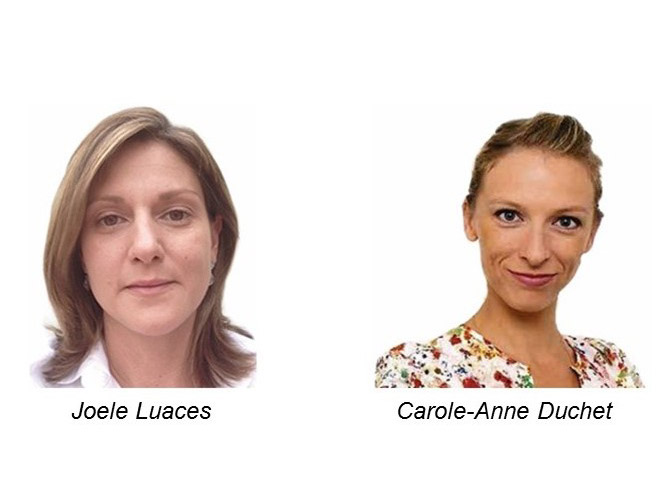 AGS is proud to announce the appointment of two of our African branch managers as Foreign Trade Advisors for France (CCE): AGS Movers Zambia's Branch Manager, Carole-Anne Duchet and AGS Movers Togo's Branch Manager, Joele Luaces.
Both Carole-Anne and Joele have introduced a CCE chapter in their country of residence, effective from 1 July. During the course of their mission they will have the opportunity to provide assistance to France's corporates, investors and compatriots looking to establish themselves in Zambia and Togo.
They will also attend bi-monthly meetings with various collective and personal objectives.
Joele explains that she particularly wishes to engage in "promoting Volunteer for International Experience (VIE) internships and raising French young graduates' awareness of international careers."
Carole-Anne, meanwhile, says that she approaches this appointment with the goal of "joining a stimulating group of entrepreneurs having a deep knowledge of the market, and to promote Zambia to potential investors."
Both agree that they have been honored by their CCE appointments, which rewards their commitments abroad.
"This validates six great years of expatriation and confirms my international career choice," says Joele.
These appointments also demonstrate the involvement of the AGS Group on the international stage. Carole-Anne and Joele have joined the pioneering CCE representatives in the AGS Group, including:
Alain Taïeb, AGS Group Chairman.
Paul Massardier, AGS Group President of Operations.
Joëlle Castro, AGS Group General Director.
Cédric Castro, AGS Group Managing Director.
Grégory Seitz, AGS Movers Hong Kong Branch Manager.
We congratulate Carole-Anne and Joele on these appointments and wish them both the very best in their new roles!