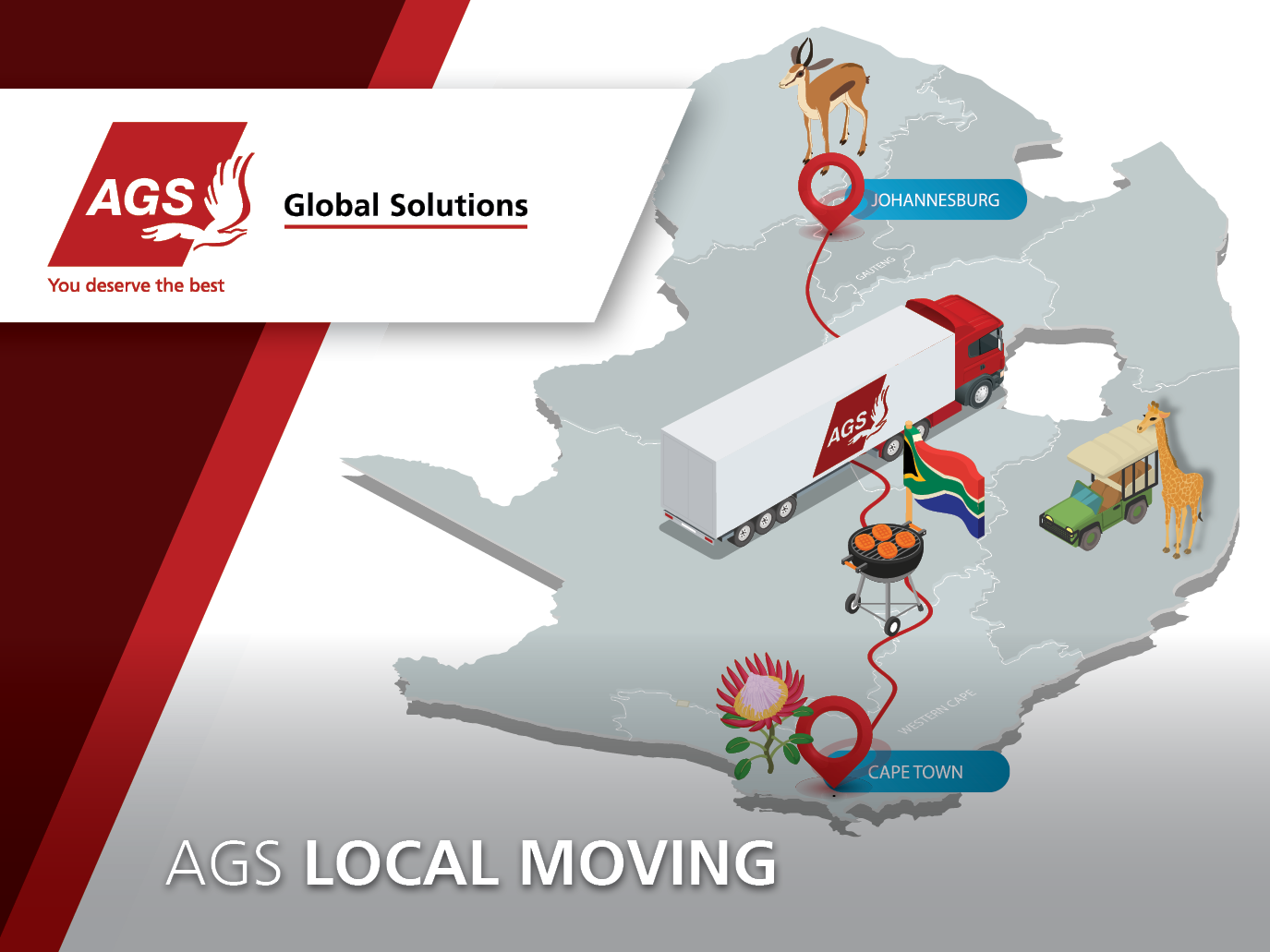 AGS South Africa does local too!
We may be known for our global moving solutions, but our local solutions are just as lekker! Our team of experts is ready to help you move anywhere in our beautiful country, with a single point of contact and custom packing/unpacking solutions. We even go that extra mile (okay, kilometer in South Africa) and help you clean up once you're all moved in.
AGS Movers South Africa is ready to help you move locally – contact any one of our SA branches today!