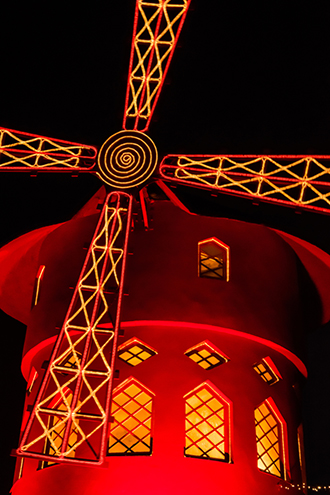 AGS Movers France had the pleasure of moving the Moulin Rouge, who performed to rapturous crowds at the Accor Hotels in Mumbai and New Delhi, India.
The operation was unusually demanding because it was a temporary export and the gorgeous costumes have real feathers, making them sensitive items for customs.
AGS expertly moved air trunks packed with the Moulin Rouge's costumes and equipment through Mumbai and New Delhi, before returning them to Paris. With the assistance of AGS Movers India, AGS France was able to negotiate the entry of the delicate outfits.
AGS organised the air shipments of the five trunks of costumes to arrive early in India, allowing them time to clear customs and be delivered in advance for the Mumbai show followed only 2 days later by a show in New Delhi.
AGS' renowned service was executed at such an outstanding level thanks to Nacima Boukhalfa and Isabelle Bax at AGS Movers Paris, and the skilful coordination of Vineet Walimbe amongst others at AGS Movers India. The performances of the Moulin Rouge were highly successful and as a French family-owned company, AGS is especially proud to be associated with the iconic cabaret.
We wish them all the best in their future performances. À la vôtre!